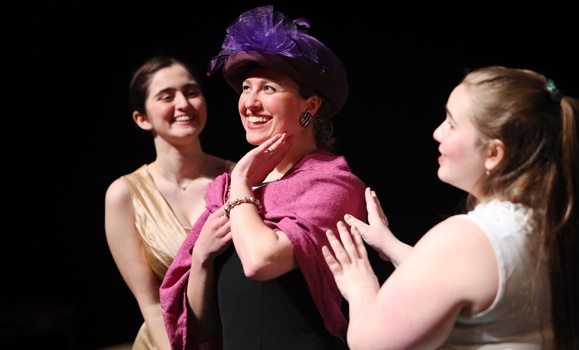 A dream of the Northern Lights attracts musical theater fans – Dal News
It's not every day that Dalhousie students get the chance to perform at the premiere of a new piece of music.
This is precisely the opportunity offered by the new production of DalOpera by Michael Rose A dream of the northern lights.
Rose's show is a modern take on Dream of a summer night, located in the town of Shakespeare, Ontario. It follows 400-year-old trickster Robin Goodfellow as they attempt to impress the goddess Aurora by meddling in the love life of the townspeople.
If you're unfamiliar with opera, don't let the genre scare you off. A dream of the northern lightsThe beautiful songs of are in English, and it's more like musical theater than traditional operas like Bohemian or Figaro's wedding.
The show will run for two nights (with different casts) on April 9 & 10 at 7:30 p.m.. Masks are mandatory for spectators.
Emily McInnis, Tory Martin, Charlotte Forknall, Charise Pohl.
Innovate
Preparing a brand new coin comes with some unique challenges. On the one hand, student actors were forced to learn their roles without their usual references available to them.
"With classical repertoire, there are often resources like piano backing tracks or performance recordings that we can find in order to listen to what the full scale of the song sounds like," says performance student Tory Martin. third year voice. "With A dream of the northern lightswe are the first to sing this music, and for me personally, I found it difficult to learn my own vocal line without a point of reference to what the other singers and instruments were going to sound like.
Fortunately, the actors were able to enlist the help of the opera's composer and librettist.
"When performing a repertoire of standard opera and famous performances, there is no possibility of asking the composer questions about the performance because they are no longer there," explains fourth-grade student Charlotte Forknall. year of Bachelor of Music with a concentration in Vocal Performance who plays Robin. Good boy. She found being able to ask Rose questions about music was "so helpful" to her process.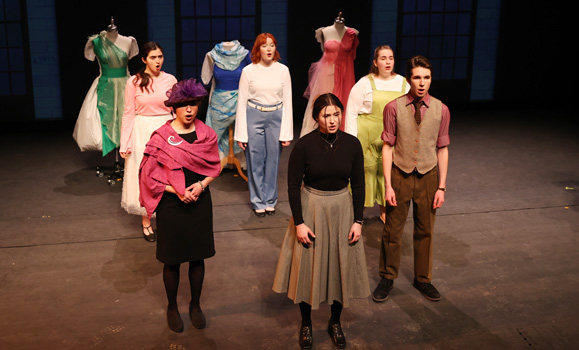 Emma Thornton Ockrant, Chloe Matamoros, Emily McInnis, Chloe Dionne, Sam Fullerton, Ryan Rafuse.
These challenges also came with wonderful opportunities. Just as there was no reference material for what the music should sound like, there were also no built-in expectations regarding characterization. According to Charlotte, this gave the actors complete freedom to make their own choices about how they wanted to play their roles.
"My experience with this show and this role made me feel like I was creating the character of Robin from scratch, which I loved. Everything I did to shape this character came from my instincts, from my discussions with Michael and guidance from our director, Neil, I really enjoyed building this character and finding out who Robin is on my own terms.
A change of plan
The production began to take shape in August, when the cast auditioned virtually for Rose and their musical director. Most of the roles were cast before the school year even started, and the rest were quickly filled in September. The initial objective was to mount A dream of the northern lights in February.
Unfortunately, the Omicron variant brought increased restrictions that made this goal impossible. One of the biggest obstacles was a rule that there could be no choirs or congregational songs. DalOpera was forced to adapt, and students rehearsed and performed a simplified version in January and early February. While the team hoped to be able to take the show to the public when restrictions eased, it was unclear what form that performance would take.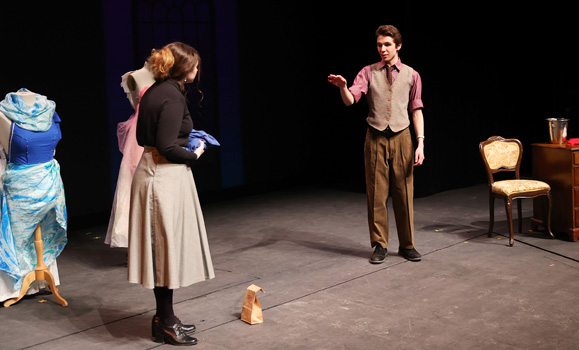 Chloe Dionne and Ryan Rafuse.
Despite the stress of the ever-changing plan, the cast managed to maintain morale and power. Martin believes her strength comes from the people she has worked with.
"Honestly, I'm so grateful to the cast and crew we had for this show, because they helped me stay positive. Everyone wanted this show to happen so badly, and it helped the rehearsals go well. happen, despite all the changes and bumps in the road along the way. Some of my closest friends from the program are also in this production, and I think we were all so happy to be on stage together again ", she says.
Charlotte stayed motivated by focusing on her long-term aspirations to pursue opera professionally. In addition, she received help from an unexpected source: her mother.
"I owe my mom a thank you for lining up with me almost every day on Facetime," she says. "It was very helpful as we had minimal dialogue rehearsals due to limited time and changing restrictions. Having someone sit on Facetime with me for an hour every night made me so much more easy to work on the series regularly – and to take a break between rehearsals and practice alone in my room!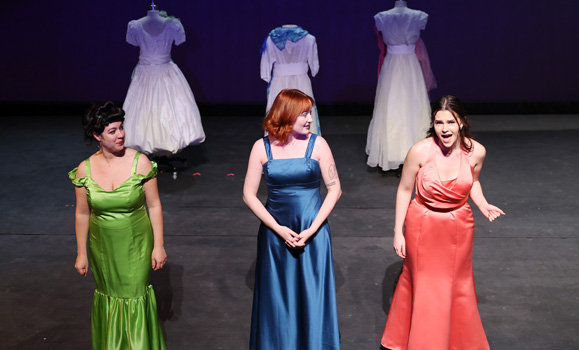 Charise Pohl, Emily McInnis, Tory Martin.
The show must continue
After all the ups and downs, it's finally time for the actors to share their hard work with the viewers.
"I am delighted [to perform this show for audiences]", explains Charlotte. "I can't wait for the cast to share all of this work with other people. This will be my first performance in front of an audience since February 2020. I can't wait to get back on stage ever since and I'm so grateful that we have the opportunity to do.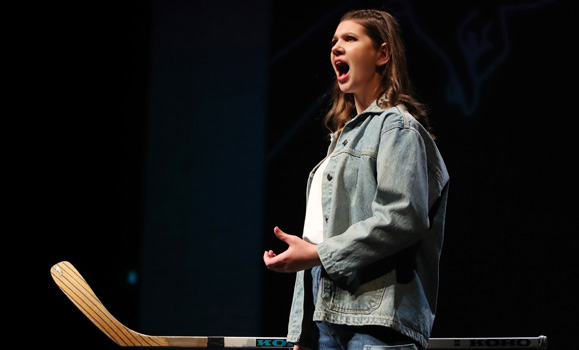 Charlotte Forknall
Ultimately, Tory is very excited to showcase the magic of A dream of the northern lights to newcomers.
"This show means so much to me and I'm really, really grateful to be able to perform it in front of an audience. I think it's one of those shows that's so special and has a lot of beautiful moments for every character. It's so easy for the audience to fall in love with the characters, and hopefully that translates to us all having so much fun with the play. Just thinking about getting on stage to see a full audience fills my heart joy, and I know it will be even better when it actually happens in real time.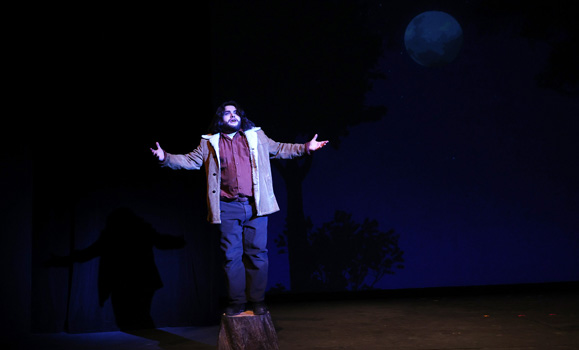 Javier Mullally
Tickets $15/10 are on sale now at the Dalhousie Arts Center box office. Tel: 902.494.3820/1.800.874.1669 or purchase online at http://dal.ca/artscentre.