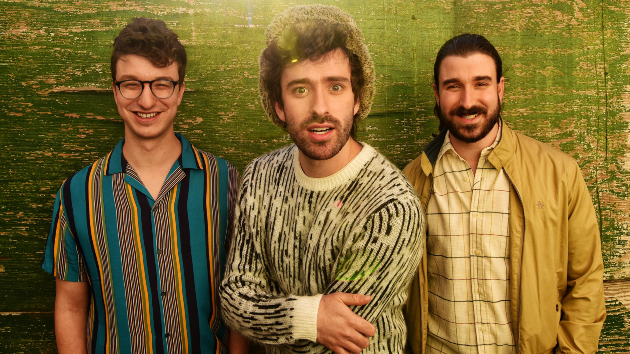 AJR plans 'brand new show' for OK ORCHESTRA headlining tour – Deltaplex News
AJR finally brings the new album of the group OK ORCHESTRA in its place: the live stage.
The trio of brothers will launch a headlining tour of the United States in support of the record, which includes the hit singles "Bang!" and "Way Less Sad" – Tuesday night in Madison, Wisconsin. Speak with ABC Audio, member of the group Jack met shares that AJR is planning a "brand new show" for the release.
"Literally any ideas we have had will be scrapped," Met said. "Everything is going to be new."
Given the theatrical nature of OK ORCHESTRA, which is structured like a live musical, AJR really had the live show in mind when they put together the album.
"Even when we write the album, we write this specific song, 'How's that going to sound on stage? What haven't we done before? What has someone never done before? "Says Met. "It's usually transitions, effects, what's going on behind us, how do we make the audience really confused, that sort of thing.
The AJR OK ORCHESTRA headlining tour will take place on October 1 in Jacksonville, Fla., And resume in April 2022.
Copyright © 2021, ABC Audio. All rights reserved.