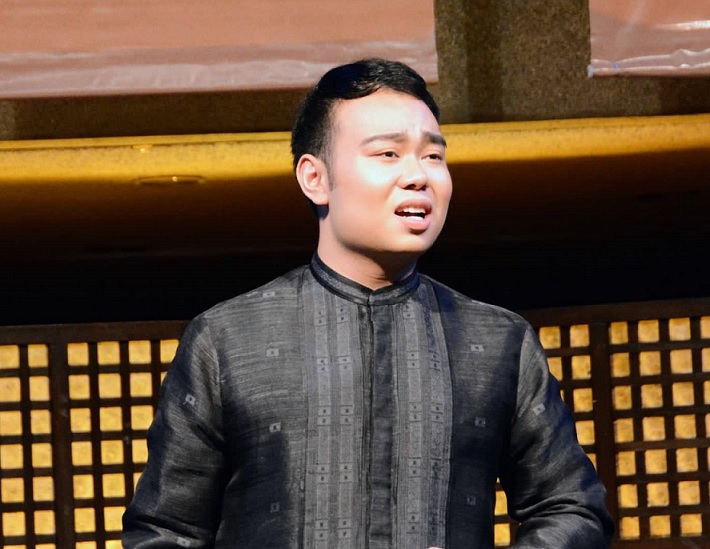 An exciting young baritone is born
The Friends for Cultural Concerns of the Philippines (FCCP) staging of Minamahal Kita on Thursday night (September 15) in the main theater lobby of the PCC produced a handsome young baritone singing Abelardo's Bituing Marikit with rare artistry and consumes.
The wood was suave and delicately defined, the diction clear. To top it off, he played the artistic Filipino song and made it into something lovely without the allure of vocal calisthenics.
As expected, the audience erupted in applause followed by a shower of bravos. Indeed, we haven't heard a baritone of this quality for a very, very long time.
He is none other than Kris Gonzales, 21, a fourth-year communication arts student at Ateneo de Manila University.
We can all go back to the distinguished baritones of our time (Gamaliel Viray, Nomer Son to the youngest, the late Andrew Fernando and Noel Azcona) and tell ourselves that we have had a pretty good harvest.
Even though Kris only received two songs and a token duet at the CCP show, his performance was so marked and his piece performed with elan that one could simply conclude: an exciting young baritone was born.
Her promise did not go unnoticed during her first international singing competition.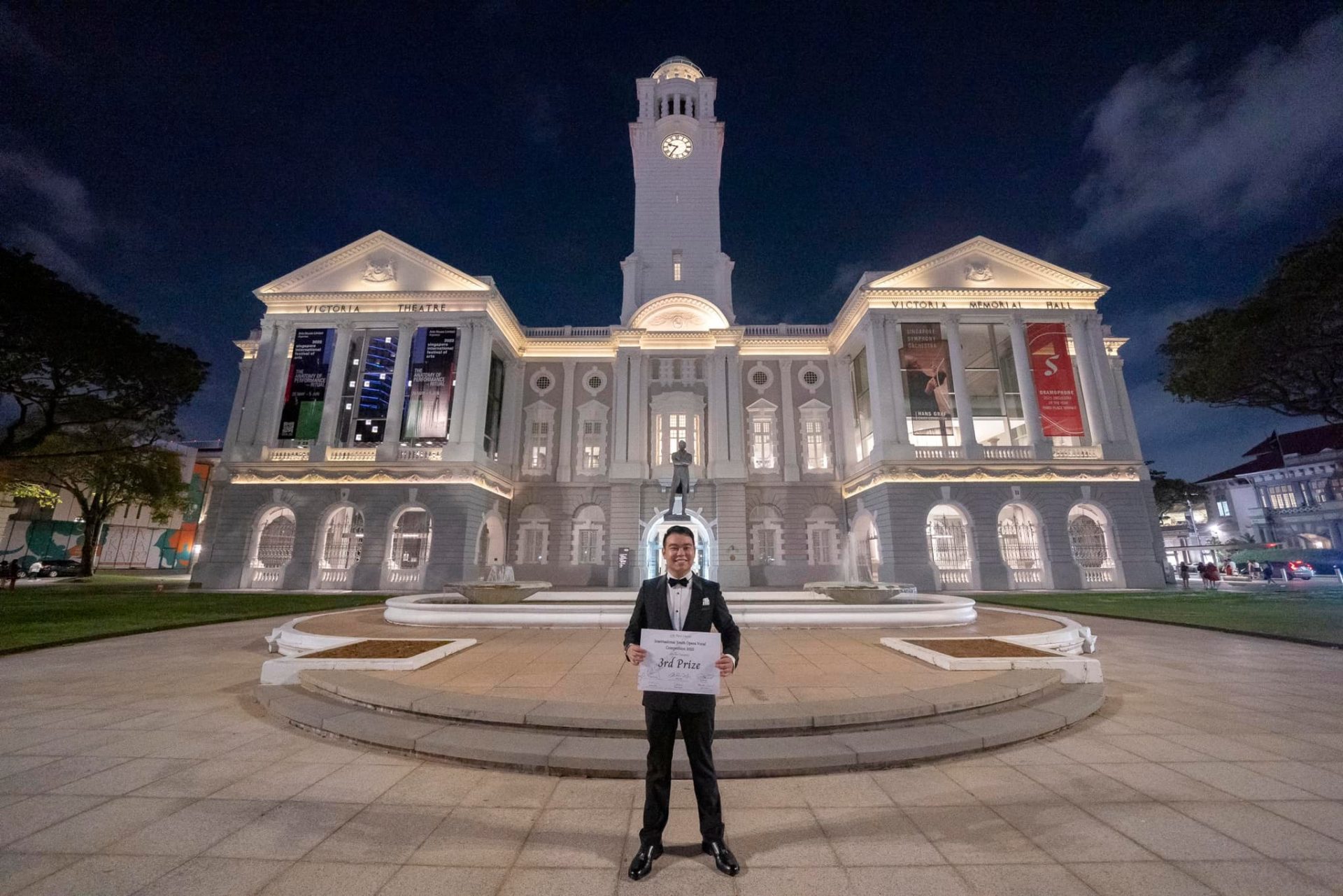 Kris won second place in the recently concluded Youth Opera Competition and Festival in Singapore. "My mentor – Christopher Arceo – encouraged me to enter the competition. He felt that I was ready to test the international stage.
He sang two contrasting competition pieces – The Raging Flames Arise from Handel's Oratorio, Joshua and Hugo Wolf's Verborgenheit. "It was one of my most cherished experiences as a singer. It was special because I was representing our country. I realized a greater demand to share opera with audiences in the post-modern world. I believe that opera remains relevant even to this day. I'm glad that my fellow singers in Singapore are also aware of this. We were honored to share this responsibility together.
Her voice lessons began at the age of five after watching Phantom of the Opera in New York. "I tried to copy Christine Daae. When we returned to Manila, my formal classes began.
It helped that he came from a family that loved music. "My parents have both been choristers in our parish choir for 24 years."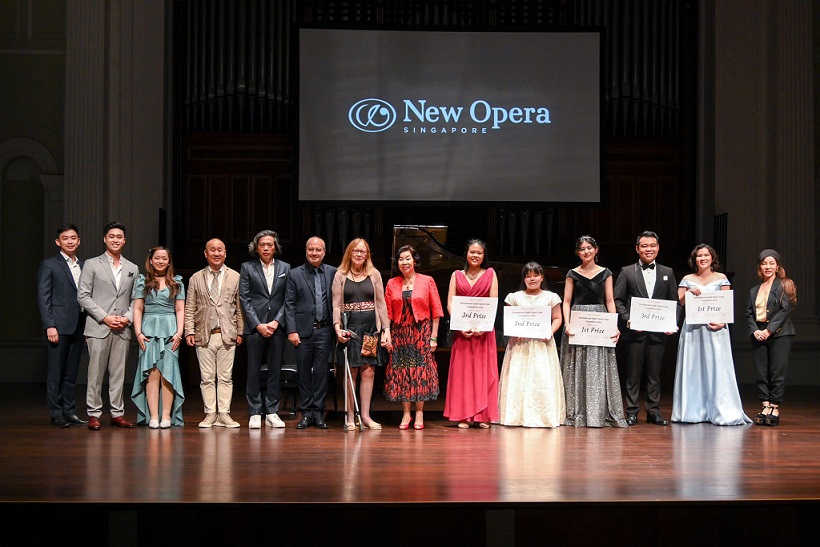 Over the past five years he has focused on improving his baritone sound. "I joined the De La Salle Zobel High School Choir and am currently a member and bass section leader of the Ateneo de Manila College Glee Club. I am also privately supervised by the studio of Christopher Arceo, principal conductor of the Chœur d'Aleron.
One of his earliest teachers was his neighbor, choirmaster Tessie Agana-Santos, a contemporary of National Fides Music Artist Cuyugan Asensio. "Thanks to her, I learned very young to appreciate classical music. It is also thanks to her that I began to learn the mechanism of my instrument and how to use it well as a young soprano at the time.
He realized he was a baritone at age 15. "I notice that I was still in the bass section in different choirs at that time. My teacher (Arceo) has been one of the greatest mentors I've had in a long time. I love his philosophy of vocal freedom and the way he makes me listen to my body so that I can use my instrument in a way that is sustainable and true to my body's capabilities. Thanks to him, I started to master my squillo (the resonant sound of the trumpet in the voice of opera singers) and I gradually reconciled my use of vowels. I have also placed more emphasis on breathing pressure and lowering the larynx to remove unnecessary tension from the body that can impede my vocal production. I enjoy being a baritone because it gives me the best of both worlds. Being able to achieve both the brightness of the upper registers and the dramatic colors that the lower notes can bring. I cling to it because there is greater opportunity (for me at least) to show more varied emotions and dispositions.
As a teenager, he enjoyed listening to the late Russian baritone Dmitri Hvorostovsky. "I love his vocal clarity and commendable acting prowess."
Among Filipino singers, he has admiration and respect for his contemporaries like Ivan Nery, Michelle Mariposa and Stefanie Quintin-Avila. "I like them because of a shared high degree of understanding of their instruments with vocal qualities that set the standard for young singers like me."
Kris has now learned to integrate her life as a singer into her academic load. "I am happy that my teachers also support my craft. My daytime schedule is mostly devoted to my studies and my thesis work while the evenings are devoted to my musical projects like my rehearsals with the Ateneo de Manila College Glee Club.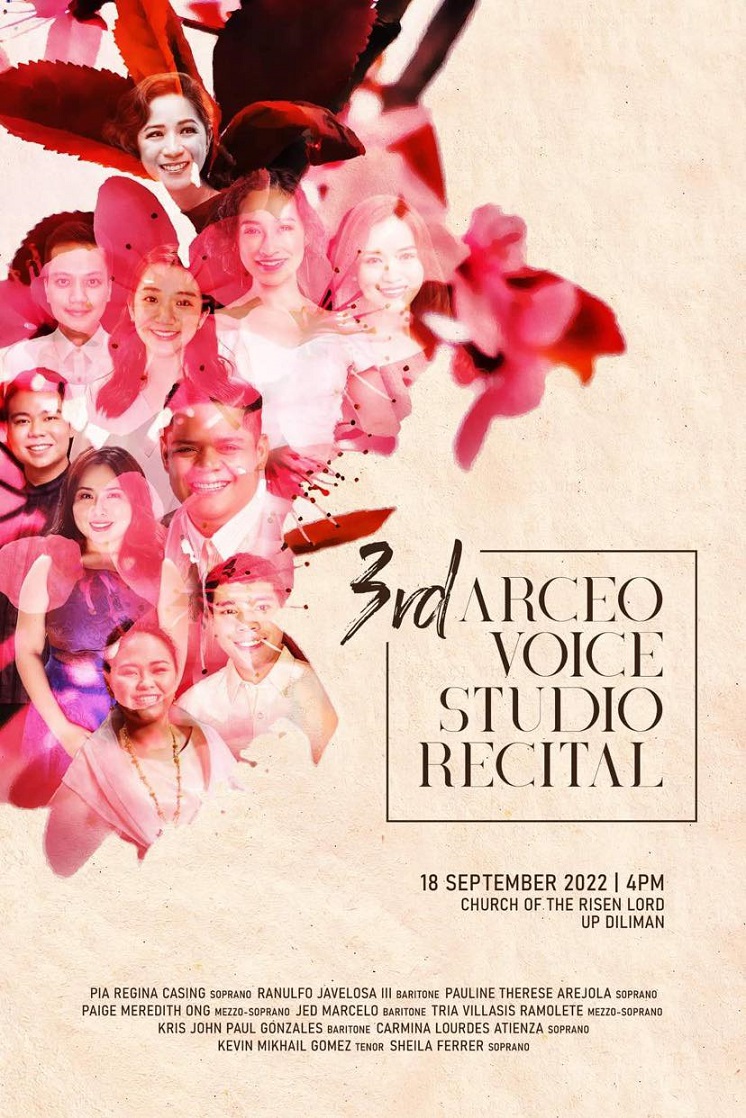 What is he always trying to achieve every time he sings? "A high degree of commitment to my character every time I sing. On top of all that, I always take steps to make sure my larynx is always low, my vowels are reconciled, and my breath pressure is always in the right place. My teacher, Mr. Arceo, also taught me this – that vocal production should be completely independent of how my face and body react to my playing."
In the future, he always imagined himself opening the opera Turandot in the role of the Mandarin proclaiming the three riddles and imminent death to those who did not answer them correctly. "I also wanted to sing the role of Scarpia in Tosca. Te Deum should be one of my favorite tunes both in its music and in its extravagance. I can see myself performing on the set filled with the religious opulence and grandeur of that era.
(Kris Gonzales and other voice students will be heard at the Arceo Voice Studio recital, Sunday, September 18 at 4 p.m. at Church of the Risen Lord, Diliman, Quezon City.)