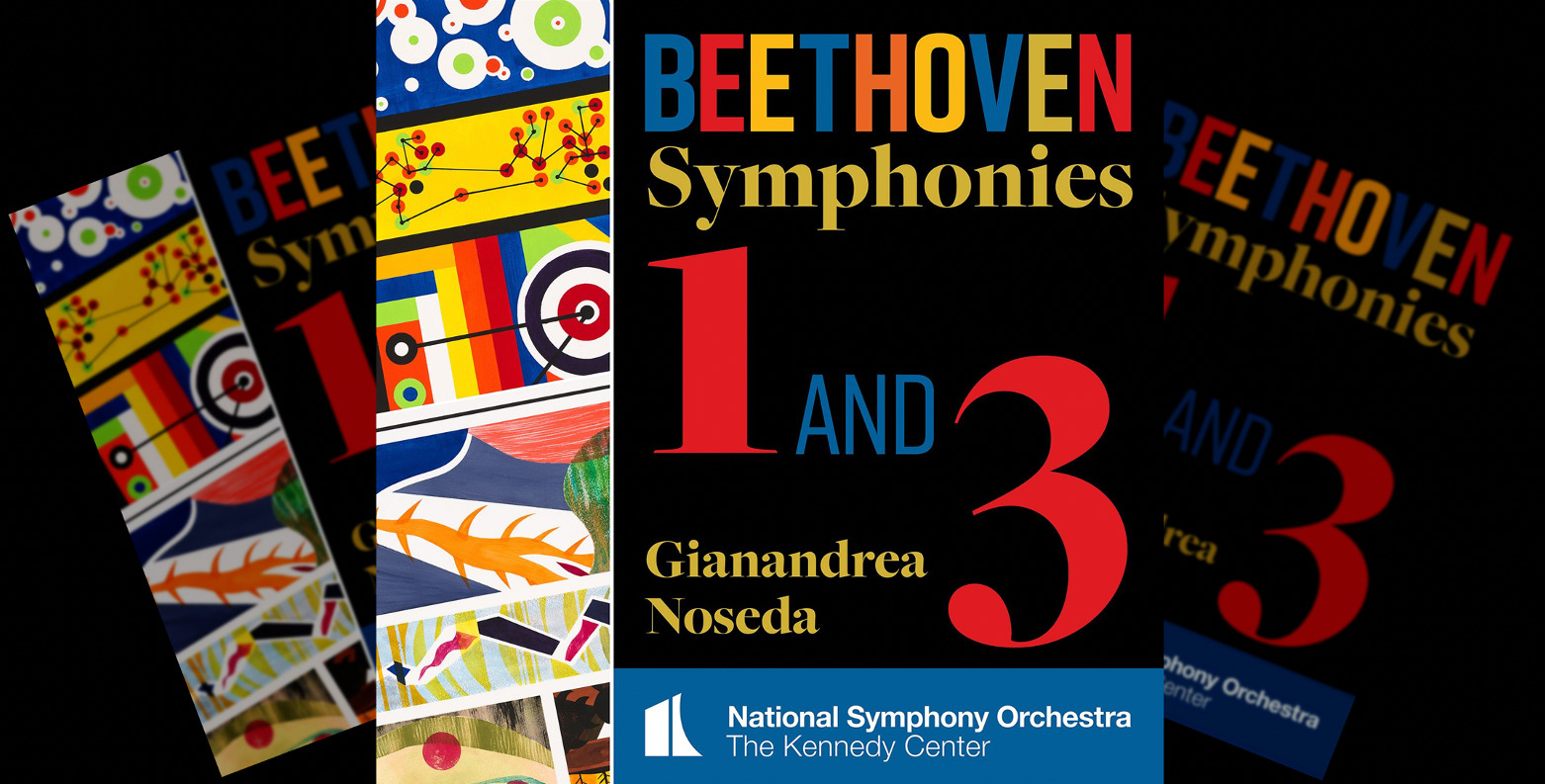 AVAILABLE NOW | The National Symphony Orchestra publishes Beethoven's Symphonies No. 1 and 3
Released on the orchestra's own label, this album is their first opus of the complete Beethoven symphonies under the direction of Gianandrea Noseda
The album was released on Washington, DC's National Symphony Orchestra (NSO) own label which was launched in 2020 in collaboration with the London Symphony Orchestrathe label, LSO Live. NSO's debut album, Dvořàk's Symphony No. 9, debuted at number four on the Traditional classic board Billboard.
Now available, the first installment of their complete cycle of Beethoven symphonies includes the first and third symphonies.
During the 2021/22 season, NSO and its musical director Gianandrea Noseda performed Beethoven's symphonies 1, 3, 4 and 5. They will complete the remainder of Beethoven's nine symphonies in May and June 2023. Symphonies Nos. 1 and 3 on the album were recorded live in January 2022 at Kennedy Center's Concert Hall.
Symphonies Nos. 4 and 5 will be released in the spring of 2023. Following the digital releases of each album on the NSO label, a physical box set of all nine symphonies will be available in 2024.
"Every time I tackle a new cycle of Beethoven symphonies, it's a major challenge," Noseda said of this album. in the press release. "Beethoven's power can be a shadow or a light that embraces all centuries… Listeners will experience the bold assertion of Symphony No. 1 and the bolder assertion of Symphony No. 3 Both are immense works and announce the beginning of our journey to climb this musical Everest.
Additionally, the album includes artwork by the Kennedy Center's first Artist-in-Residence. Mo Willemswho created nine visual responses to each of Beethoven's nine symphonies.
"The idea of ​​creating art specifically to view while listening to Beethoven's symphonies required me to spend a year researching, listening and painting," Willems explained. "The result is nine abstractions, a work of visual art for each symphony, rendered in panels, the sizes of which represent the lengths of each movement. Thanks to this project, I got to know Beethoven in a new way.
To buy and listen to the album, click on here.
A video presenting the album can be seen below.
Italian conductor Noseda has been leading the ONS since 2017. His contract with the orchestra has been extended until the 2026/27 season which will mark his tenth year with the ONS. Noseda is NSO's seventh music director, joining former executives Christoph Eschenbach, Leonard Slatkin, Mstislav Rostropovich, Antal Doráti, Howard Mitchell and Hans Kindler in this role.
Founded in 1931, the 96-member ONS became an artistic subsidiary of the John F. Kennedy Center for the Performing Arts in 1968, where he has performed season-long subscription concerts since the Center opened in 1971. NSO airs regularly on PBS, medici.tv, and Classical WETA 90.9FM.