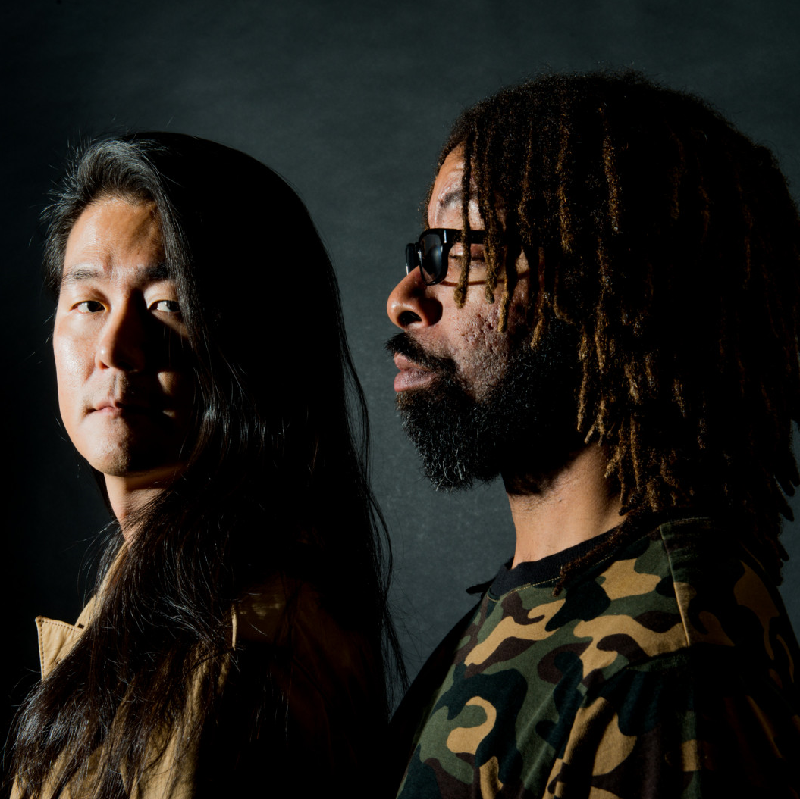 Baptism and rebirth of JooWan Kim in the river of hip-hop JooWan Kim article
AAs a music student, I felt quite suffocated by the aesthetics of contemporary concert music, so to piss off my composition teachers, I created an unreleased piece featuring a chamber band and a rapper.
Mission accomplished – they weren't happy. However, to my surprise, the public and the press loved the combination of hip-hop and classical. My MC at the time asked me to do an album together and I spent the next six months writing this weird music that I had no idea. I got serious about hip-hop, listening to classics like Wu-Tang, Nas, and Dre…etc.
But it was Straight outta Compton it really converted me. At that moment, I realized that hip-hop was not just a clever structure or a new way of organizing sounds, but a deep necessity of expression that makes something art.
I like to say that Dr. Dre baptized me in the hip-hop river and I was born as a free musician. That was the start of this whole journey.
In 2010, I founded Mik Nawooj set (EMN) with my best friend Christopher Nicholas and together we pushed the boundaries.
This is what we will bring to Edinburgh in August when we present The Hip-Hop Orchestra Experiencewhich has a 19-piece chamber orchestra with full strings, woodwinds, French horn, soprano, drums, piano, MC and a dancer from Turf (a street dance originating in Oakland, California).
The project is a collaboration with the Royal Conservatory of Scotland, and it will be their students and alumni who will form the chamber orchestra. We are extremely pleased to be working with such top Scottish musicians in this way.
For the audience, it will be a complete integration and reframing of classic and hip-hop elements that will make something exciting and new. It's more in the vein of performing arts and concert music but with a loose attitude and hip-hop edges, and we hope that's just the beginning, the show is a beta, a half underground party and a half orchestra concert.
We would like to put this show in different metropolitan areas highlighting local elements. For example, in Paris, we will have a French MC, local graffiti artists for design, a local dance team to present while sourcing musicians from regional conservatories and orchestras. We would like to create a German version of it in Berlin…etc.
So if you're around for the Fringe, join us for what we hope will be an unprecedented musical experience.
Tickets available here.
Hip Hop Orchestra Experience
California-based hip-hop orchestra, the Mik Nawooj Ensemble (EMN), presents music from their new album, Death Become Life, which seamlessly fuses hip-hop and classical.