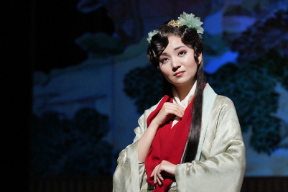 Bringing the dream back to life
Six years after the world debut of Dream of the Red Roomthe first operatic adaptation of the 18th-century Chinese epic novel of the same name, the opera will return to San Francisco with a mostly new cast and more dramatic presentation.
The opera, developed for Western audiences, has gained international acclaim since its premiere at the San Francisco Opera in 2016. The opera was presented at the Hong Kong Arts Festival and toured three cities in China in 2017. It will return to the War Memorial Opera House in San Francisco with seven performances from Tuesday to July 3.
"I was excited and honored when I learned that I was going to play Daiyu in the opera. It's such a famous novel in China, and Daiyu is a beloved literary character," said soprano Zhang Meigui. "I hope to show the public a new version of Daiyu, especially for those who saw it in 2016."
The 18th century novel centers on a love triangle that involves the hero Bao Yu, his beautiful cousin Daiyu, and his future wife Baochai. It is a Chinese classic and still widely read in the Chinese-speaking world.
A big fan of the story, Zhang says she knows the character well, but after re-reading the novel, she had some new thoughts.
"In the story, Daiyu is not only beautiful but also intelligent, sentimental and frail. She is also strong inside and would like to make sacrifices for love and freedom," she says. "I want the audience to see through the beautiful and fragile appearance to the interior features – soft yet strong."
Born into a musical family in Chengdu, Sichuan province, the 28-year-old opera singer graduated from the Shanghai Conservatory of Music in 2016 and moved to New York, where she attended Mannes School of Music and graduated in 2018.
Zhang debuted as Anne Trulove in The progress of the rake with San Francisco Opera's Merola Opera Program in the summer of 2018. She made her Metropolitan Opera debut in the 2019-2020 season, singing in the roles of "Bloody Child" in Macbeth and Barbarina in Figaro.
Zhang has been preparing for the opera for six months. "I watched the video (of the 2016 production). I think the performance of the singer (playing Daiyu) was excellent, because the melody was composed in an unusual way, which is very difficult and requires a lot technical," she says. .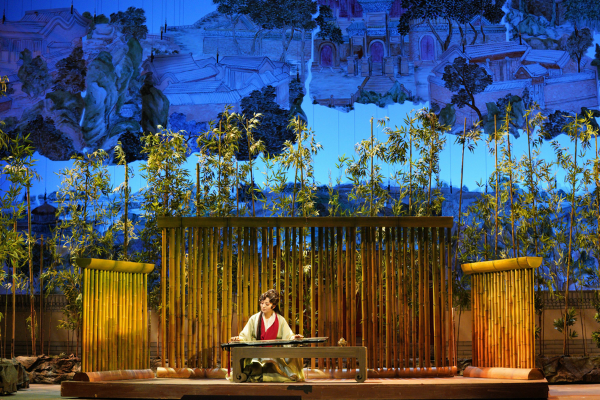 In one of the most emotionally charged scenes – the burial of flower petals – Daiyu finds his world growing darker as his health continues to decline. She sings a tune: "When spring has gone and beauty has passed, who cares for fallen petals?"
"The singer has to sustain the high notes with a pianissimo (soft) sound, which requires more breathing support and air control," Zhang explains.
"Some parts of the music are more powerful with fortissimo (loud) and require an extremely expressive sound."
Bright Sheng, composer of the opera, explained in a 2016 interview with China Daily why Daiyu sings in a loud voice. "Music carries emotions that words can't explain or say. For me, it's about crying hard, pounding your chest as she looks up to the sky to ask those questions."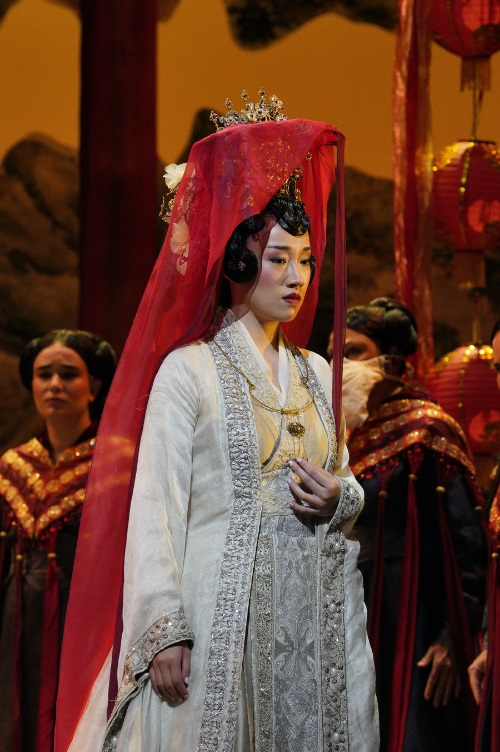 For mezzo-soprano Wu Hongni, who plays the role of Baochai, the challenge comes from language. Originally from Jiangxi Province, Wu graduated from Xinghai Conservatory of Music in 2011 and received her master's degree from Manhattan School of Music in 2017. Since then, she has spent most of her time in Europe. In recent seasons, Wu has made her debut at the Royal Opera House in London as Flora in La Traviata. She has since returned to the stage as Mercedes in Carmen. "I've performed in Italian, German and Russian, but never in English for an entire opera," she says.
Different from the 2016 version of Baochai, Wu says it will deepen the character and show a more independent Baochai.
Acclaimed playwright and director Stan Lai returns to direct the 2022 production. Wu says the director wants Baochai to have the characteristics of a modern, independent woman. "I like that idea," she says.
For the new production, Sheng says he made some revisions.
"A great opera is not just great musical theater in action, but also a perfect marriage of music and drama. It's always a high priority for the creators and production team to make storytelling easier , more directional," Sheng said.
"As a result, the opera is more dramatic and affectionate."
The opera also uses gongs and qin (string instruments) to create a sense of introspection. It is "meaningful" to bring back the Red bedroom dream now at a time when people of Asian descent face racism in the United States, Zhang says. She is also a victim of racism, having previously been yelled at with racial slurs.
"There is no boundary in the world of music. It can connect people from different walks of life. I hope American audiences will be touched by this opera and experience the glamor of Chinese culture," said Zhang. "People around me are all interested in Chinese culture."