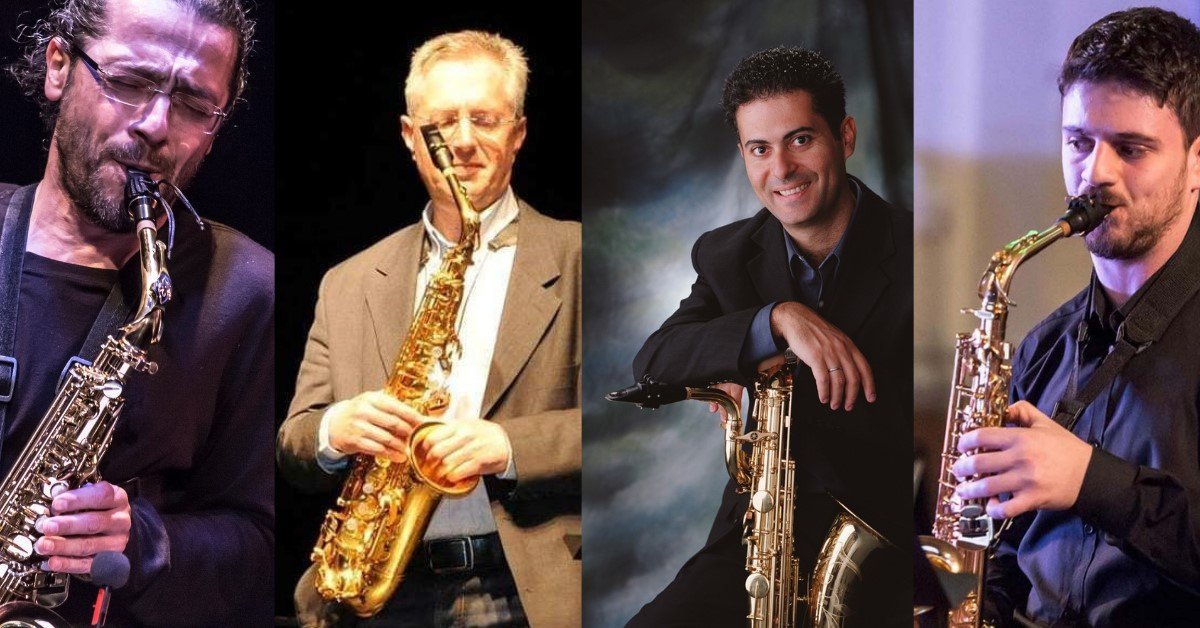 Five centuries of music in blue and white
[ad_1]
Inspired by the bicentenary of the start of the Greek Revolution, the new Alkman saxophone quartet will present a concert on July 16 entitled Five Centuries of Music in Blue and White: From Leontaridis to Koumentakis and Glass.
With this program, the quartet attempts to embrace five centuries of Greek music through the unique sounds of the saxophone quartet. Specifically, the relatively unknown Greek Renaissance composer Francesco Londarit detto il Greco – the first known Greek composer of modern times according to Nicolaos Panagiotakis – talks to contemporary iconic composer Giorgos Koumentakis. Their connecting link is Crete as a common place of origin. They combine with the arranger talent of saxophonist and composer Giorgos Daravelis.
Additionally, this conversation is reinforced by encompassing Asia Minor and Cyprus through Daravelis's Asia Minor Suite and Forgotten Heroes (world premiere), written for the unknown Greek heroes who fought in the 1974 invasion of Cyprus. , as well as Dancing with the Cypriot composer Michalis Andronikou. Finally, through the presentation of the Saxophone Quartet by the famous American composer Philip Glass, the quartet attempts to link Greek musical traditions with contemporary art music, as well as elements of Greek music from the old world with the new world. across the Atlantic. .
Named for Alkaman from a Lydian or Ionic choral lyric poet, who shaped choral poetry in Sparta as a unique literary form, the newly formed saxophone quartet is founded as a partnership between Greek and Cypriot saxophonists Christos Zenios (soprano sax), Giorgos Daravelis (alto sax), Theofilos Sotiriades (tenor sax), Yiannis Miralis (baritone sax). All members are well-known soloists and music teachers with rich and diverse artistic careers. The quartet aims to promote the classical saxophone in the Eastern Mediterranean by performing and commissioning authentic works for the medium.
Alkman Saxophone Quartet
The saxophonists present a special concert inspired by the bicentenary of the start of the Greek revolution. July 16. Technopolis 20, Paphos. 8 p.m. € 12. Online presales. Phone. : 7000-2420
[ad_2]