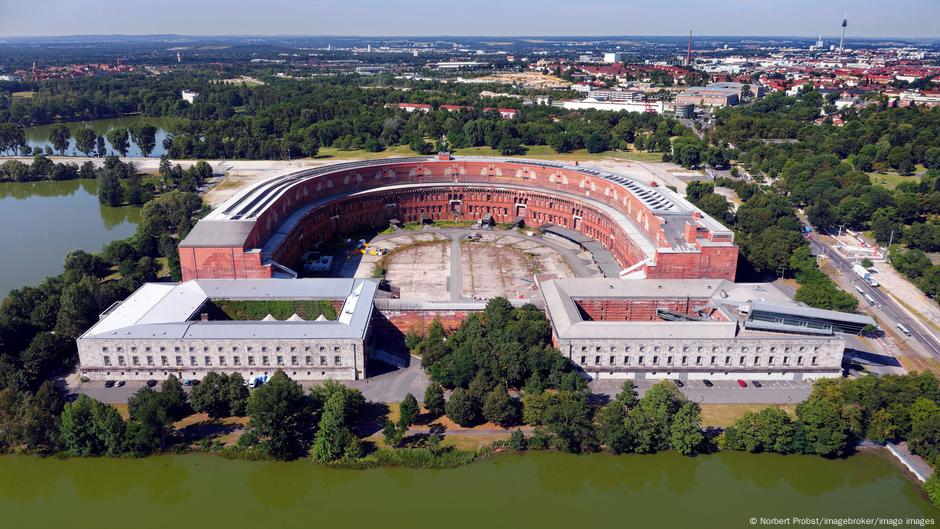 Germany: the plan to use the Nazi site for the Nuremberg opera is criticized | News | DW
Proposals to temporarily move the Nuremberg Opera House to the former Nazi Party staging area or the never-completed Nazi Congress Hall courtyard have infuriated historical societies, German media reported on Sunday.
A new location for the historic opera house is needed as its current house is in dire need of repair. The renovations are expected to last several years.
The nonprofit History for All, which offers tours of the assembly grounds, says the move undermines education about the ideology and propaganda of the Nazi Party.
nazi megalomania
Showing visitors the original facades of the German city's Nazi structures was one way to illustrate fascist megalomania, as well as its ultimate downfall, the association wrote in an open letter on Sunday.
The Palais des Congrès was to be 80 meters high and accommodate 50,000 people. However, construction stopped at the start of World War II. Only a 38-meter-high shell remains around a huge courtyard. The opera maintains that it would be an ideal place.
The city council is due to vote on the implementation on December 15.
An open letter from the management of the opera theater says there are no other viable options.
DPA contributed to this article.