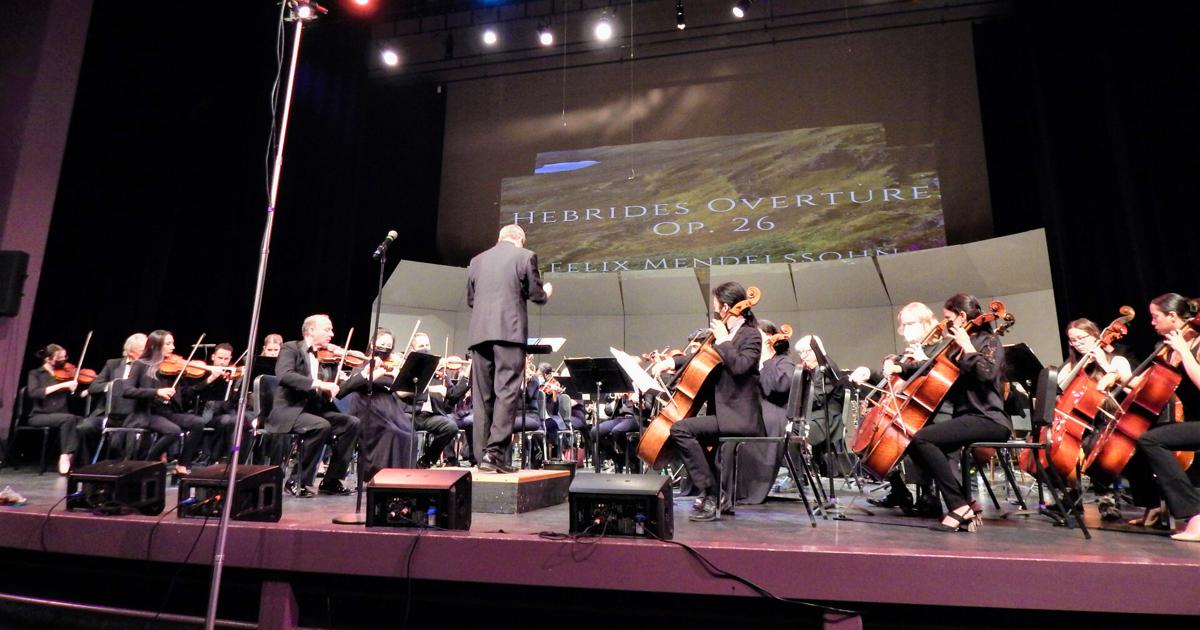 Imperial Valley Symphony Seeks To Stabilize With New Members In 2022-23, Director Launches New Youth Orchestra | Entertainment
THE CENTER – The Imperial Valley Symphony, though small but mighty, began its 2022-2023 season with about 25 members in its first rehearsal Aug. 17 at the Southwest High School Orchestra and Music Hall.
Its manager, Dr. Matthew Busse, says he hopes the band can both continue to win new musicians locally, but also continue to allow musicians who descend the mountains of San Diego to fill in the gaps in instrumentation. necessary at their concerts because "they love it and I can't wait to be there.
Busse, who also conducts the orchestras at Southwest High School, said he hopes to "strongly encourage" SHS orchestra students to also enroll at Imperial Valley College for IVS music performance credit, as some Community members do not register for the group as a class through IVC.
He said he needed buy-in to become more consistent.
"It's always difficult because a lot of musicians come from San Diego – we call them 'the 'ringers', 'the pros' – and they only come for that one day of rehearsal before a gig," he said. he declares.
"We've always talked about how it works well with students because they're learning this mentorship and things like that, but it's hard for me to pick a repertoire," Busse said. "Gig to gig, though I don't know who our regulars are and who we bring from San Diego."
The situation becomes more difficult as members of the Southwest Orchestra graduate and move away for college, but Busse said some who are studying in San Diego will also come to perform at concerts in the Southwest. 'IV Symphony, as Dante Villegas, a freshman at San Diego State University.
Busse said he tries to strike a musical balance that will both challenge local musicians, including high school students, but it's not so difficult that it puts them off.
"We rehearsed the Elgar tonight and I'm going 'Oo, is that too much'," Busse asked rhetorically. really challenge them (because) if it's too demanding, it becomes more frustrating than anything else. There has to be a middle ground.
In addition to Symphony IV, Busse said the success of the week-long Summer Orchestra Camp held in July for Imperial Valley Youth led Busse to establish an Imperial Valley Youth Orchestra for students from 4th to 8th grade from September.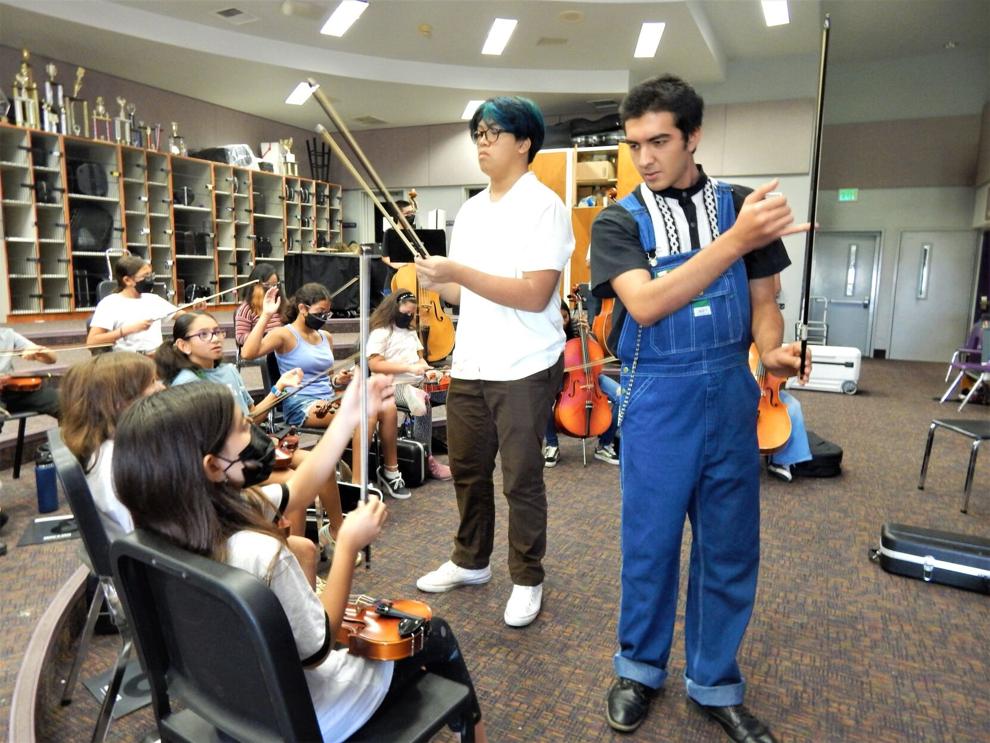 He said the new youth orchestra is designed to continue to build on the interest in orchestral music that began at summer camp. Although primarily aimed at local communities without an orchestra program, namely Brawley and Imperial, the Youth Orchestra is open to all students in grades 4-8 in the Valley.
Dr Busse said membership of the Youth Orchestra is free but students must have their own instrument, rented or owned. Busse forms and conducts the Youth Orchestra on a voluntary basis.
"It's just an ongoing project to bring more awareness to the orchestra in the valley," Busse said.
"The good thing about (young people aging through) high school is that they can always transfer to the Southwest to be part of our orchestra program," he said. "I know that's easier said than done for some because of the commute, but I had a few students a few years ago who came from Brawley."
Busse said that so far 25 children have signed up for the new free youth orchestra, and he encourages more to come.
"For now, we're going to think of it as a very basic, beginner-type orchestra," he said. "The kids who attend only have one week of camp experience…we'll keep it that way."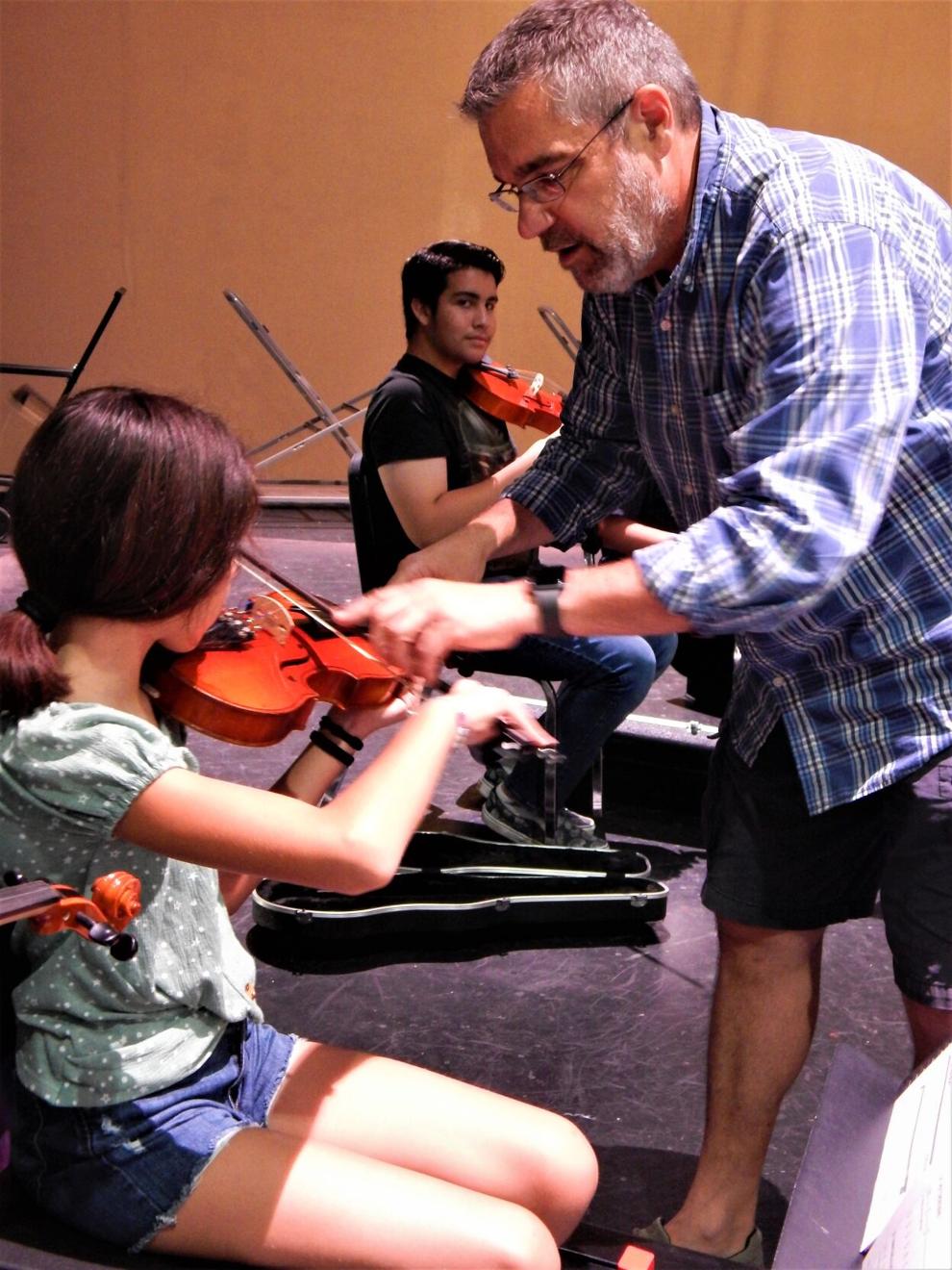 Busse said the Youth Orchestra will begin meeting from September at 6-7:30 p.m. on Thursday evenings.
Busse also encourages high school students, college students, and adults of all ages who play an orchestral instrument to join the Imperial Valley Symphony "if you think your skills are up to it" and to "just show up."
The Imperial Valley Symphony rehearses at the Southwest High School Orchestra and Music Room on the west side of campus near the athletic fields on Wednesday nights at 6 p.m.
Dr Busse said the general public can also support the IV Symphony by "come and listen to our free concerts" and "help us by donating, as we rely solely on donations".
"Hopefully one day we'll have a lot more local players and we'll be less dependent on people from San Diego," Busse said, "although a lot of people from San Diego like to come here and do that. They appreciate it. and are looking forward to it, so I don't want to deprive them of it.
"We're just going to keep trying to get more people involved, a lot more high school students," he said.
The Imperial Valley Symphony's next concert will be at the Jimmie Cannon Theater for the Performing Arts in Southwest on November 12 at 7 p.m. .
New or returning Imperial Valley College students interested in receiving Imperial Valley Symphony course credit can contact IVC by phone at 760-352-8320 for late registration instructions.
For orchestral instrument rentals locally, visit Music & Arts in El Centro or inquire by calling 760-352-3363 or visit Music & Arts El Centro online.
For more information about the Imperial Valley Symphony, visit their website at ivsymphony.org.