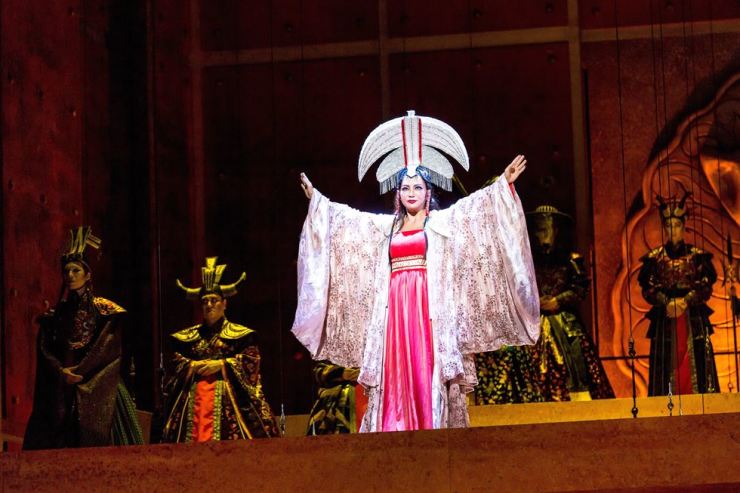 In memory of the Filipino singers who shone in Turandot
When Turandot opens at the Cultural Center of the Philippines from December 9-11, 2022, it will be reminiscent of the Filipino singers who distinguished themselves in Puccini's last opera.
There is no record of Filipinos singing Princess Turandot, but others lived up to other demanding roles.
The last to sing Liu in Puccini's opera was Maestra Irma Potenciano who was part of the 1979 opera production at the Manila Metropolitan Theatre.
In this latter production in Manila, Princess Turandot was Janet Alcorn and Calaf was Chris Lachonas with Frankie Aseniero as stunt double. Manny Gregorio was Timur, Gamaliel Viray was Ping, Jonathan Malicsi was Pang, Enrico Saboren was Pong, and Nomer Son was Mandarino.
Soprano Evelyn Mandac, the first and last Filipino soprano to sing at the Met, was a distinguished Liu. She sang the role with Princess Turandot of legendary Swedish soprano Birgit Nilsson at the Seattle Opera.
Critic Rosalinda L. Orosa recounted a conversation with Nilsson that recalled Turandot rehearsals where the soprano was Turandot and Mandac was Liu. Orosa's story goes that during a break in Turandot rehearsals, the buxom soprano gathered the lissome Filipina in her arms and gushed, "My dear, you sing like an angel!"
When their paths crossed once more, she asked Mandac, "When are we going to do Turandot again?"
More Orosa story: "For his part, Tucker who was Calaf in this opera, would hold Mandac's hand reassuringly, betraying his concern for the talented outsider then appearing as Liu for the first time."
A notable Calaf at Turandot was the tenor Ilonggo Otoniel Gonzaga who, like Cécile Licad, also studied at the Curtis Institute of Music in Philadelphia. Gonzaga sang opera's most famous aria, Nessun Dorma at the Bamboo Organ Festival in Las Pinas and received a standing ovation.
For the 2022 staging of Turandot, the title role will be performed by Korean soprano Lilla Lee. Liu will be sung by Rachelle Gerodias who made her Vienna debut in the same role a few years ago.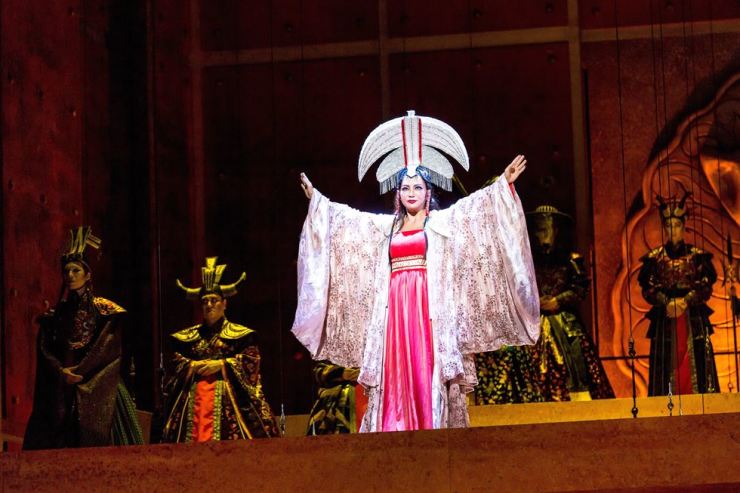 Turandot was CCP- Metropolitan Opera's 5th offering in HD season 4 shown at Greenbelt Cinema in 2017. Nina Stemme was Turandot while Marco Berti was Calaf.
Nedy Tantoco, one of the producers representing the Rustan Group of Companies, said she decided to partner with the PCC in time for the 60th anniversary celebration of the Filipino-Italian Association (PIA). "Showcasing Puccini's Turandot would be a fitting way to further promote Italian arts and culture in the Philippines and in doing so raise funds for PIA," she pointed out.
Italian Ambassador Marco Clemente said the Italian Embassy was just too happy to support the project. "The Italian Embassy will make a substantial financial contribution. The opera was created by a group of Renaissance intellectuals in Florence over four centuries ago. It is indisputable that the general public still tends to associate the very concept of opera with Italy and the Italian language. For this reason, it is important that an Italian Ambassador strongly supports live performances of Italian operas, especially after the long closure of theaters due to the pandemic.
The Italian Ambassador agreed that the staging of Turandot is timely and a great way to celebrate the 75th anniversary of Filipino-Italian diplomatic relations. "I join Filipino opera-goers in anticipating the most popular aria from Puccini's opera, Nessun dorma."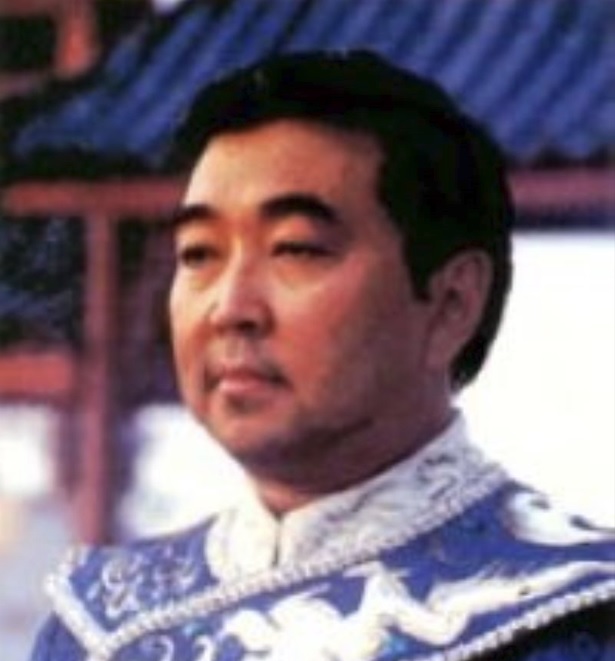 CCP President Margie Moran Floirendo said the production of Turandot became possible with the great help of Rustan's group of companies represented by Nedy Tantoco. "Nedy (Tantoco) has been an opera impresario for quite some time. It is a timely cultural undertaking as we celebrate the 75th anniversary of diplomatic relations between Italy and the Philippines. Moreover, the presentation will also help to improve the appreciation of opera in the country.
Jaime Laya, President of the Filipinas Opera Society Foundation, Inc. (FOSFI) said he was just happy to partner with the Filipino-Italian Association and the Cultural Center of the Philippines when presenting the opera in december.
It should be noted that FOSFI also co-sponsored another CCP opera production, Lucia di Lammermoor by Donizetti in January 2020.
The Opera Foundation was established under the leadership of the late Imelda Ongsiako-Cojuangco, precisely to promote appreciation of opera in the Philippines and to support talented Filipinos. Dr Laya added: "We are delighted to partner with PIA and CCP in this endeavor which brings Puccini's seldom-staged opera to Manila. It's also a great opportunity to hear distinguished Korean and Filipino singers in a grand operatic collaboration.
Italian director Maestro Vincenzo Grisostomi Traviglini who also conducted Donizetti's Lucia di Lammermoor at the CCP in 2020 will arrive in early November to direct the opera.
The assistant director is Prince Sisowath Ravivaddhana Monipong who was also part of Lucia di Lammermoor's 2020 staging at the CCP.
(Turandot in Manila was made possible in cooperation with the Cultural Center of the Philippines, the Embassy of Italy, Filipinas Opera Society Foundation, Inc. and Rustan's Group of Companies. The two-day opera gala is sponsored by LCS Group of Companies, San Miguel Corporation, Sta. Elena Construction and Development Corporation, BPI and Danny Dolor Ticket Prices: Orchestra Center P6,000.00 P4,000.00;Orchestra Sides (Right & Left) at P5,000, 00 P3 000.00; balcony I center P2 500.00 P1 , 500.00 and sides (right and left) P2 500.00 and P1 500.00 For any request, call: Lulu Casas 09175708301; [email protected] .ph; Maricar Alamodin 09175384508; [email protected]; Rustan's Makati – 8813-3739 Loc 280; Rustan's Shangrila – 8633- 4636 Loc 400; Rustan's Alabang – 8850- 5592; Rustan's Gateway – 8931-2460; CCP Box Office 8832-3704 and TicketWorld 8891-9999.)