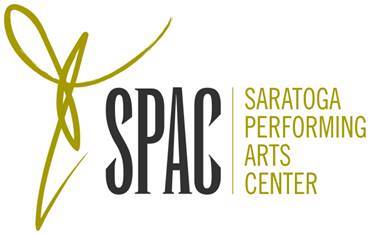 PSPC announces one-year residency with the Chamber Music Society of Lincoln Center
Classical music fans and the Chamber Music Society will now have the chance to hear them in Saratoga year-round instead of the usual summer performances. The Saratoga Performing Arts Center has announced a new year-round residency for CMS slated to begin later this year. 2023 marks the 10th anniversary of this annual residency, which is now extended throughout the year, affirming PSPC's commitment to providing programming outside of the traditional summer season.
Chamber Music Society performances will return to the Spa Little Theater for the first time since 2019. The next scheduled dates are October 15, March 18 and May 13, with summer performances to be announced later. All of the scheduled musicians and accompanying selections can be found below.
While CMS may have just bowed out for the summer, we can't think of a better way to celebrate the residency's upcoming SPAC 10e anniversary in 2023 than by expanding the scope of what they do in Saratoga.

~ Elizabeth Sobol, President and CEO of the Saratoga Performing Arts Center
Subscriptions to all three programs will be available for purchase at spac.org starting August 26 at 10 a.m. for SPAC members. Member presales are staggered by tier and members will be emailed their presale start time. Subscriptions will be available to the general public beginning August 31 at 10 a.m. Single tickets will be available for purchase September 8 at 10 a.m.
Monday, October 15, 2022
MICHAEL STEPHEN BROWN, Piano
KRISTIN LEE, Violin
RICHARD LIN, Violin
JAMES THOMPSON, Violin
MATTHEW LIPMAN, Alto
MIHAÏ MARICA, Cello
JOSEPH CONYER, Bass
Bach Concerto in D minor for keyboard, strings and basso continuo, BWV 1052 (1734)
Schubert Rondo in A major for violin and string quartet, D. 438 (1816)
Handel/Halvorsen Passacaille in G minor for violin and viola (1894)
Mendelssohn Double Concerto in D minor for violin, piano and strings (1823)
Saturday, March 18, 2023
Jessica Rivera, Soprano
MICHAEL STEPHEN BROWN, Piano
GILLES VONSATTEL, Piano
Nicholas Canellakis, Cello
IAN DAVID ROSENBAUM, Percussion
cop lands El Salon Mexico for piano and percussion (arr. Bernstein) (1932-36, arr. 1941)
Bernstein Three Mass Meditations for cello, piano and percussion (1971, arr. 1977)
Ginastere "Chacarera" by Cinco canciones populares argentinas for voice and piano, op. 10 (1943)
Chavez "North Carolina Blues" for voice and piano (1942)
Ginastere "Gato" from Cinco canciones populares argentinas for voice and piano, op. 10 (1943)
Mackerel "Estrellita" for voice and piano (1912)
Bernstein "I Feel Pretty" by West Side Story for voice and piano (1957)
Bernstein "Somewhere" from West Side Story for voice and piano (1957)
Golijov Mariel for cello and marimba (1999)
Villa Lobos "A Maré Enchante" by Practical Guide for piano (1932)
Villa Lobos "O polichinelo" by Prole do baby for piano (1918)
Ginastere Pampeana No. 2, Rhapsody for Cello and Piano, Op. 21 (1950)
Leon "Oh Yemanja" by plague of hyacinths for soprano, cello and piano (1994)
Gershwin Cuban opening for piano, four hands and percussion (1932)
Saturday, May 13, 2023
Wu Han, Piano
Arnaud Susmann, Violin
David Finckel, Cello
Beethoven Sonata in F major for violin and piano, op. 24, "Spring" (1800-01)
Beethoven Trio in G major for piano, violin and cello, op. 1, no. 2 (1791-93, rev. 1794)
Dvorak Trio in E minor for piano, violin and cello, op. 90, "Dumky" (1890-91)