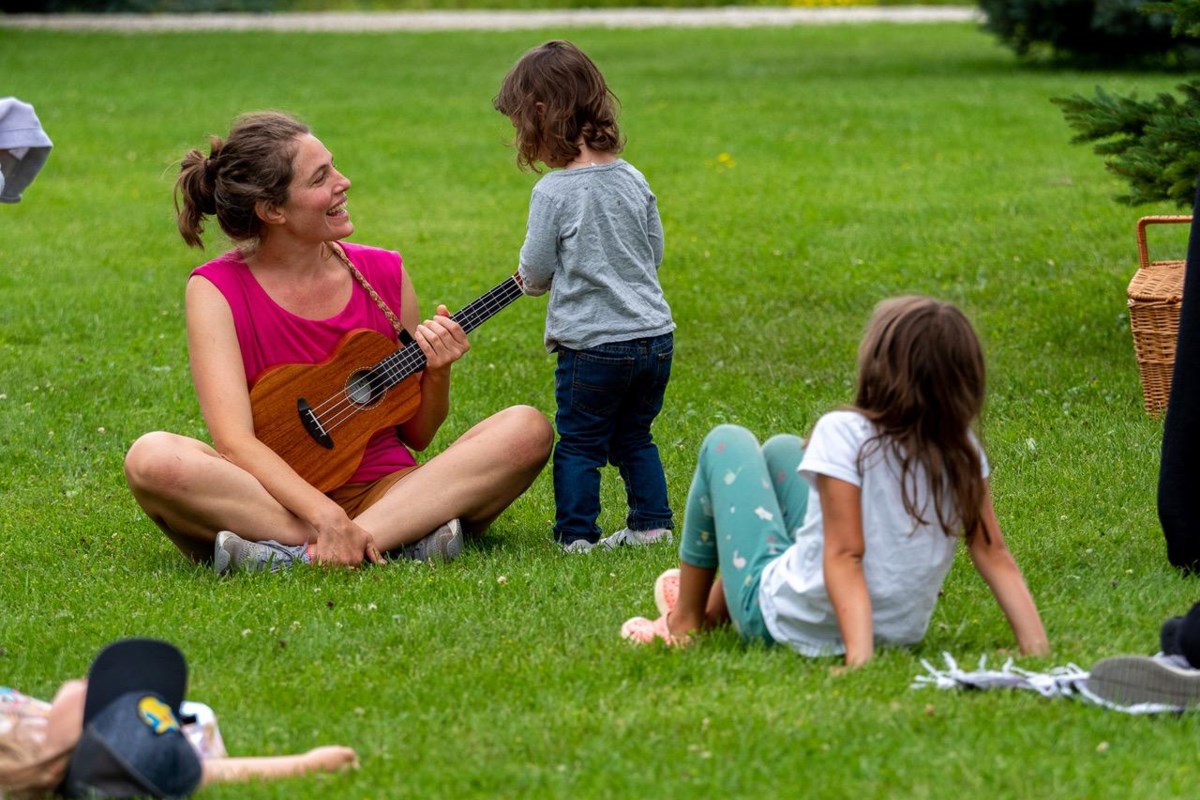 Summer music festival bringing five more nights of driving concerts
The festival opened this weekend with a performance by the National Academy Orchestra of Canada conducted by Maestro Boris Brott
PRESS RELEASE
COLLINGWOOD SUMMER MUSIC FESTIVAL
*************************
Last Saturday and Sunday marked the dazzling start to a week of daily performances as part of the second annual Collingwood Summer Music Festival.
Concerts and events continue to run nightly from Monday, July 12 through Friday, July 16, both as in-person drive experiences in the New Life Church parking lot and live broadcasts.
Festival Artistic Director Daniel Vnukowski was delighted with the high quality of the performances and the enthusiastic reception from Collingwood and local music lovers.
"It was a spectacular musical weekend, which kicked off on Saturday night with the National Academy Orchestra of Canada led by Boris Brott and seven incredible singers who sang with all their hearts," said Vnukowski. "It was a powerfully moving program, from the tragic despair of Leoncavallo's Pagliacci to Bernstein's effervescent Candide. The drive-in patrons were constantly flashing their lights and honking between each tune, hoping the concert would last for several more hours!"
On Sunday morning, Lara Heaton became wonderfully engaged with our local youth, teaching preschoolers the basics of music with her two host puppets Adagio and Allegro. Everyone wanted to take them home at the end!
On Sunday evening, we hosted an in-depth outdoor chat with executive producer Stevie Salas and producer Christina Fon of the award-winning film. Rumble: the Indians who rocked the world. Stevie Salas identifies as a Native American guitarist and is a musical celebrity himself, who has performed around the world with stars such as Rod Stewart, Mick Jagger and Justin Timberlake. The film was a revelation, showing the enormous influence Indigenous peoples had in shaping the American musical landscape, from Delta blues to jazz and rock.
Later this week, we will welcome Mayumi Seiler who plays a famous Croall Stradivarius violin from 1684, one of the greatest instruments ever built, of which only a few hundred copies exist today. She will be partnered with Angela Park on piano and Cris Derksen on electric cello.
Our grand finale reunites acclaimed Lebanese-Canadian soprano Joyce El-Khoury with an energetic ensemble of piano, violin, accordion, double bass and percussion – conducted by Armenian-Canadian pianist Serouj Kradjian, nominated for the Grammy Awards and winner of an award. Juno.
For the next five evenings, the Collingwood Summer Music Festival 2021 continues to present a unique live music experience that includes a wide range of artists, including Juno and Grammy nominated musicians, in which classic masterpieces merge with contemporary novelties.
During the remainder of the week, the festival features six brilliant Indigenous artists, three Canadian premieres and two acclaimed poets. In addition, two pre-recorded painting sessions by local visual artists will be shown on the big screen behind two live concerts, and a musical artist will connect from Rome.
Visit the festival website at http: // www.collingwoodfestival.com for all the details on remaining events and how to order your tickets.
*********************