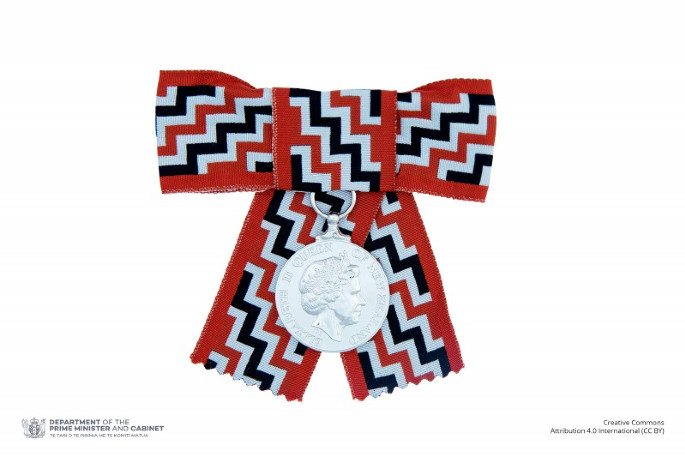 SunLive – Craig McFarlane Honored With Medal
Papamoa's Craig McFarlane receives the Queen's Service Medal for his services to education and music in the 2022 Queen's Birthday and Platinum Jubilee Honors List.
Craig had a career in education, starting at Hamilton Boys High School before becoming head of math and science at Kaitaia College in 1971.
As a musician, he has also been involved with school bands, orchestras and community groups.
His quote reads:
Mr McFarlane served as Deputy Principal of Kawerau College from the mid-1980s, working to support students from difficult socio-economic circumstances.
He taught at other schools from 1990 until his retirement from full-time teaching in 2011. He was a facilitator at Northern Health School from 2014 to 2018, helping students reintegrate into regular school environments .
He joined the Bay of Plenty Mathematics Association (BOPMA) in 2000, serving as current president and secretary. Through BOPMA, he has played a key role in keeping abreast of changes in math education and disseminating this information to Bay of Plenty teachers, organizing professional development events.
For many years he organized the Maths Mind competition for 9th and 10th graders held annually in the Bay of Plenty, also setting the questions for each competition.
On the Maths Week website, Craig's biography lists his qualifications – he holds a B.Sc. (Hons) in Mathematics and Physics.
Having started teaching in 1968, he retired in 2019. During his career he has taught in large, medium and small schools and has seen the transition from newspaper tables and slide rule to calculators and computers.
He has asked questions for the annual Bay of Plenty Mathematics competitions for 15 years.
He is a part-time musician, playing tuba, trombone, timpani and double bass. He has also been involved in orchestras and school bands, as well as marching bands and community orchestras.
He has tutored students and new members of community orchestras on a voluntary basis, and served as president and secretary of the Eastern Bay of Plenty Brass Band.
The Maths Week website also states that Craig enjoys being outdoors and is a member of one of Tauranga's tramping clubs.